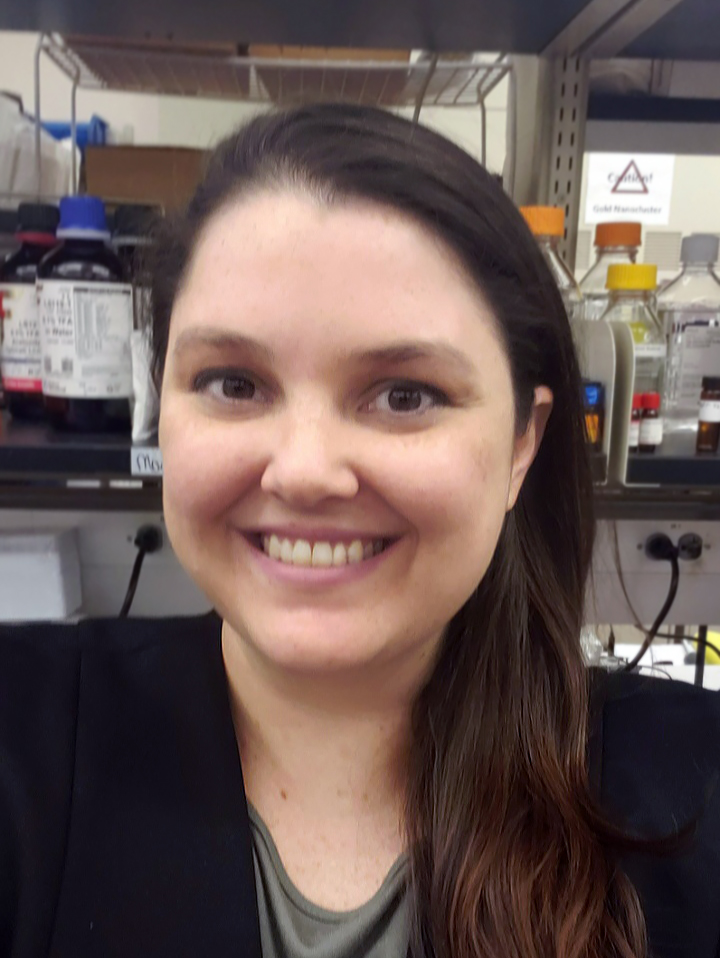 2021 – Present: Post Doctoral Researcher at Vanderbilt University
2016 – 2020: Ph.D. in Chemistry from the University of Texas at San Antonio
Dissertation:  "Multimodal Mass Spectrometry Methods for the Analysis of Biochemical Systems and Tissues"
Committee: Stephan B.H. Bach, Yong-Hee Patricia Chun (UT Health Dental), Mark Libardoni (SwRI), Walter Ermler, Waldemar Gorski, Zachary Tonzetich
2009 – 2013: B.Sc. in Chemistry, summa cum laude from the University of Texas at San Antonio
With Honors from the Honor's College
Thesis:  "The Analysis and Characterization of Gold Monolayer Protected Nano-Compounds using MALDI-TOF/TOF Mass Spectrometry and Electron Transfer Matrices"
PASEF technology development. In preparation.
MALDI FTICR Imaging & Top-down Proteomics. In Preparation.
IMS as a unique tool to track the proteomic changes in mouse enamel formation to link to amelogenesis imperfecta genetic models. In Preperation.
Evaluation of the di-tyrosine crosslinks and its mediation by Cu and peroxide species in Alzheimer's brains. In preparation. 
Improving Spatial Resolution in MALDI-MSI. Initial Invention Disclosure, (2020). Colley, LoCoco, Bach, Hargreaves. 
Teaching Experience & Relevant Skills
2021 Mentor to Graduate Students
Teach LC-MS, ion mobility physics, TOF physics, instrument tuning, and instrument repair to students
Help design experiments
Review publications
Develop professional skills and tools


2019 Physical Chemistry Labs 1 & 2 at UTSA
Instructed pre-lab and taught physical chemistry lab skills
Developed a Carnot Engine lab for thermodynamics
Developed a "particle in a box" lab using vitamins
Relayed that vitamin lab to computational chemistry using MM, MD and semi-empirical methods in ChemDraw and Spartan
Lead tutorials on Mathematica, MatLab and Python for data analysis


2014 Instrumental Analysis Lab TA at UTSA
Instructed students on how to use Carey UV-Vis, Thermo FTIR, NMR with VnmrJ, electrochemistry, Agilent GC-MS, and MALDI-TOF-MS
Developed NMR lab of symmetrical compounds C60 fullerene and triphenylmethylamine 
GC-MS applications of base/neutrals


2013-2014 General Chemistry II TA
Instructed students on basic thermodynamics and graded lab reports
Held pre-exam sessions to study practice problems I generated
Mass Spectrometry
Metabolomics & Lipidomics with Bruker Impact II, timsTOF Pro/Flex (PASEF) with nLC (nanoElute, Waters, etc.), Waters QqQ quantitative MRM 
Proteomics with Dionex Ultimate nLC, Thermo Orbitrap Elite, and Mascot
Mass Spectrometry Imaging with Bruker UltrafleXtreme, Bruker timsTOF, Bruker SolariX FT-ICR, Bruker RapifleX, and Orbitrap Elite/Spectroglyph
Instrument maintenance – Orbitrap Elite Ion Trap cleaning, Bruker timsTOF/Impact funnel cleaning, oil pump maintenance and rebuilds, Bruker UltrafleXtreme laser alignment, front-end tuning, TOF tuning, and parts replacements

Software & Modelling
Time-of-flight ion physics and modelling in Simion
GC modelling in MatLab
Development of Bruker timsTOF software for ion mobility imaging and PASEF applications
DFT/CC analysis with NWChem and Gaussian


Coding & Languages 
HTML/CSS/PHP/Javascript (basic web apps)
R, Python, MatLab – enough to be dangerous
BASH/Unix Languages – familiar, not a pro
Academic & Work Experience